Lucile-Meisel Songwriting Session December 2021
From the 1st until the 3rd of December the final 2021 Lucile-Meisel Songwriting Session took place. This time, our authors didn't gather in our legendary Hansa Studios but in front of their laptop screens for a couple of days of online songwriting.
—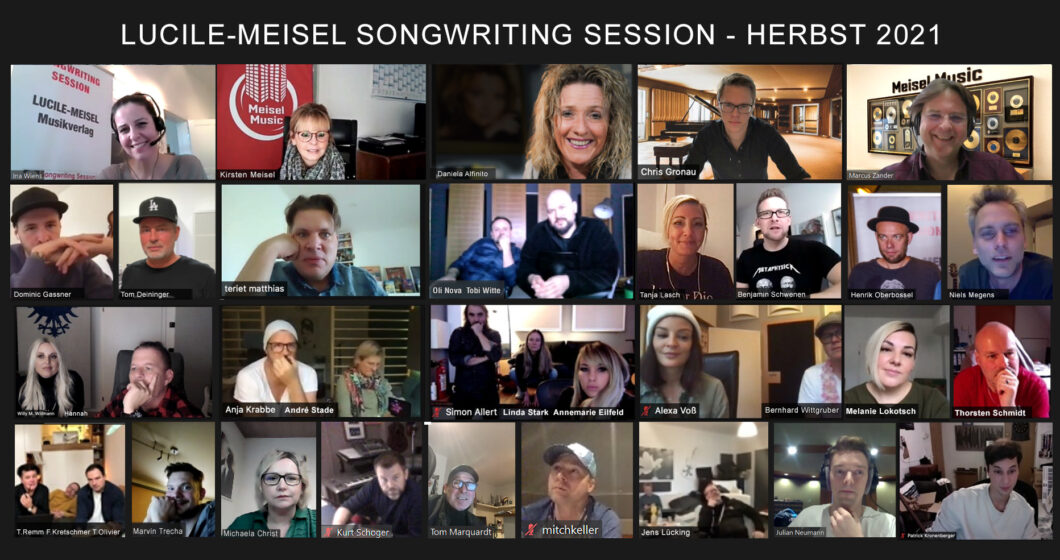 Over the course of three days, our 27 songwriters and producers were split into nine teams, creating songs for artists like Daniela Alfinito or Hannah. Even though working online can be a struggle sometimes, both the artists and songwriters were very pleased with the results of their songwriting days. To celebrate the achievements of the week, all songwriters, artists and the Lucile-Meisel team came together in a final and virtual listening session on the evening of the 3rd of December.