LUCILE-MEISEL lud zur Songwriting Session an der Costa Brava
From May 9 to 15, 2022, we, LUCILE-MEISEL, invited our authors to a big songwriting session…
—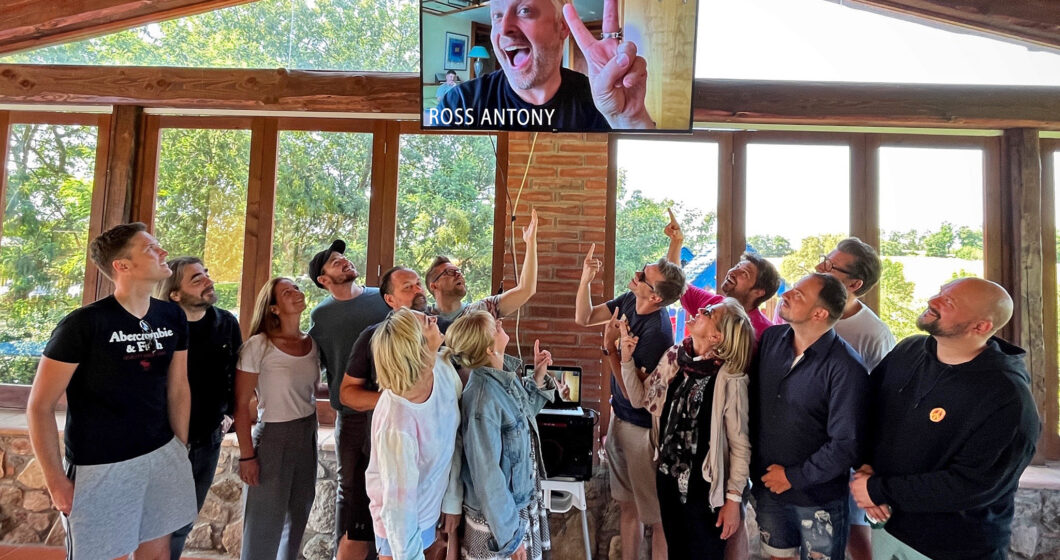 From May 9 to 15, 2022, we, LUCILE-MEISEL, invited our authors to a big songwriting session in Spain.
During the seven days, twelve creative people met at Villa Mas Sant Jordi on the Costa Brava to work together in four teams of three writers each on songs for Telamo artists Romy Kirsch, Ross Antony and the Swiss pop band Calimeros.
French singer Romy Kirsch and Roland Eberhart (Calimeros) traveled to Spain to participate in the creation process of new works in close exchange. Entertainer Ross Antony was connected live from Germany on one day, was able to answer questions and present the concept of his new album to the teams. Inspired by the "wonderful Spanish landscape," a total of "twelve great songs" were created.
"Since too often only digital collaboration was possible, it was important for us to go into creative exchange together in person and in a relaxing atmosphere in Spain" (Kirsten Meisel, Managing Director LUCILE-MEISEL).
"In Spain we had ideal conditions to deepen the creative process between authors* and artists*. This direct exchange was motivating for everyone and the quality of the resulting songs speaks for itself." (Chris Gronau, Senior A&R Manager Telamo & Lucile Music Publishing)
"Seven great and successful days" and "numerous promising new works. All contributors are not only thrilled by the musical results, but also by the familiar and positive atmosphere. Thanks to our entire team for the great organization and technical implementation on site." (Marcus Zander, Publishing Director LUCILE-MEISEL)
In addition to Kirsten Meisel, Ina Wiens (Copyright/Creative LUCILE-MEISEL), Christopher Gronau and Marcus Zander, the exclusive authors Anja Krabbe, Tanja Lasch, André Stade, Alexander Scholz, Benjamin Brümmer, Benjamin Schwenen, Dominik Gassner, Oli Nova, Tobias Witte, Simon Allert, Tom Marquardt and Terence Olivier took part in the songwriting session.