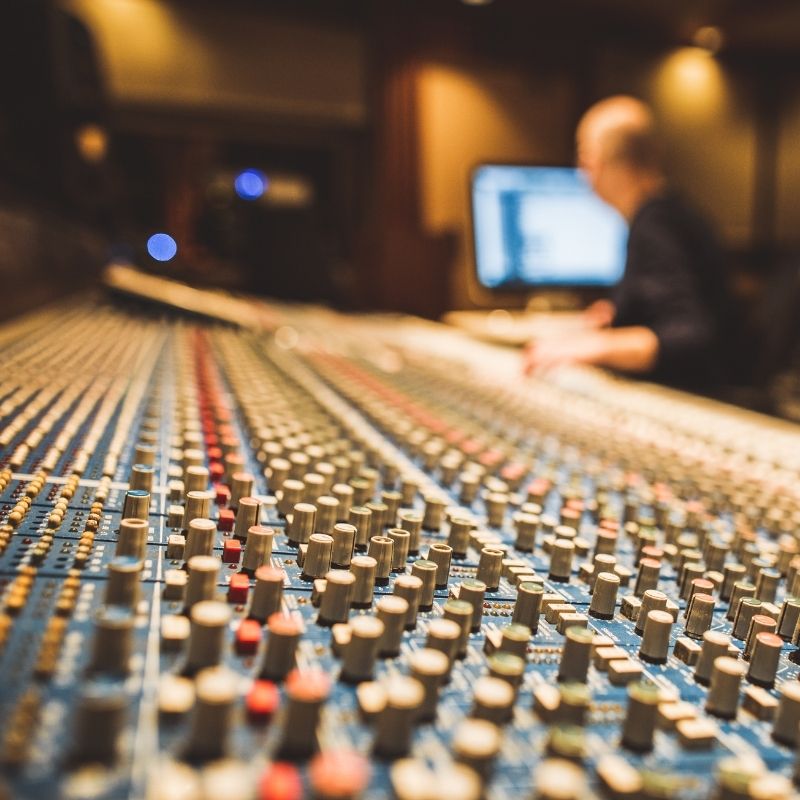 About us.


Take a look.

Meisel Music is an independent, family-owned music business.
Our employees have wide expertise in publishing, production, recordings and sheet music.
History
With almost 100 years of existence, Meisel Music is not only one of the oldest, but still one of the leading independent music publishers in Germany. Founded in 1926 by operetta and film music composer Will Meisel, we have our origins in popular music.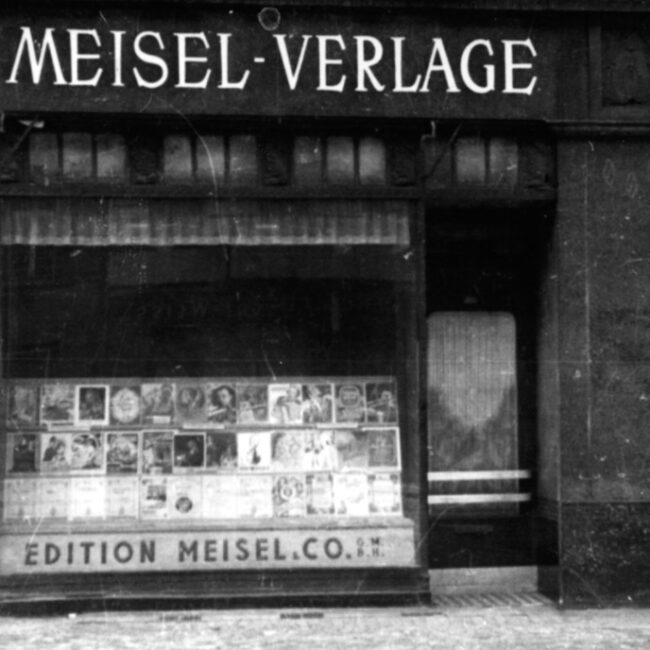 The Founder: Will Meisel
For his music in 44 films, eight operettas and countless evergreens (e.g. "Berlin bleibt doch Berlin"), Will Meisel received important awards like the Federal Cross of Merit (1962) and less than two years later the most prestigious award for a composer of popular music, the Paul Lincke Ring (1964).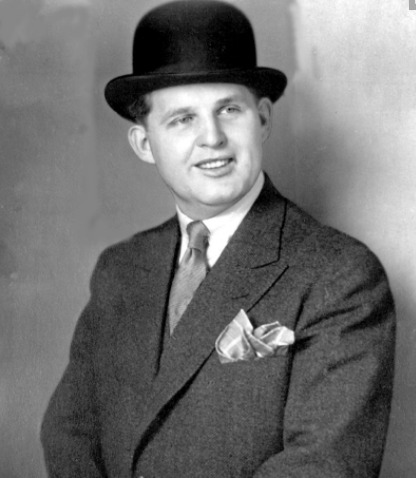 Meisel's Companions
Walter Kollo, Fred Raymond, Gerhard Winkler and Peter Kreuder - some of the best-known composers of pop songs and operettas who enjoyed national and international success in the first half of the 20th century - were, in some cases from the very beginning of their careers, associated with Meisel.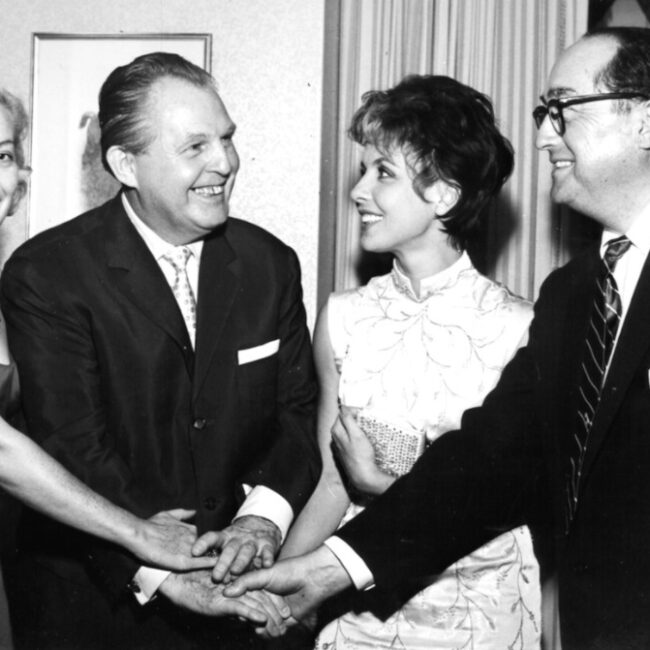 The Second Generation Gets On Board
In 1960, the second generation joined the company and founded Edition Intro Meisel. At just 20 and 25 years old, Thomas and Peter Meisel immediately launched two hits: "Midi Midinette" and "Zwei kleine Italiener" which were sung by Conny Froboess. For both songs, Christian Bruhn was in charge for the music with Georg Buschor responsible for the lyrics. Together, they had many more hits such as "Marmor, Stein und Eisen bricht" which they wrote with and for Drafi Deutscher in 1965.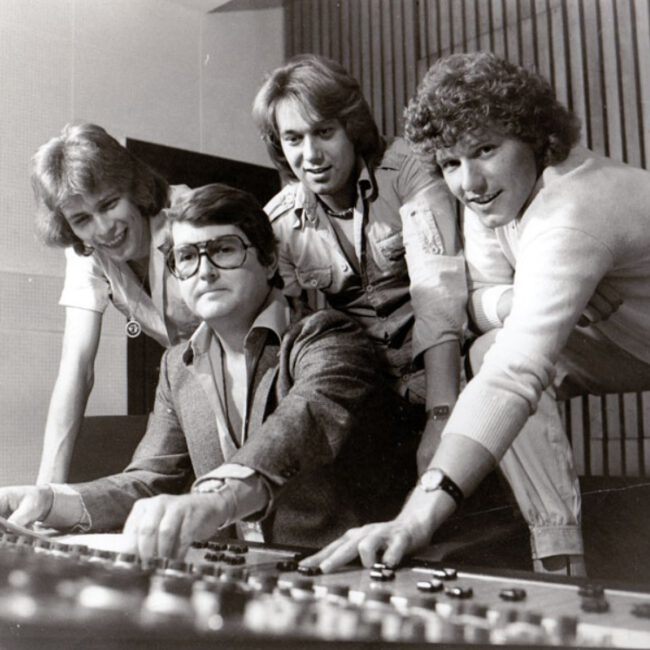 Hansa Studios
From the sixties onwards, the Meisel brothers put another focus on producing and recording - primarily in their Hansa Tonstudios which David Bowie's Berlin Trilogy made famous all over the world. All in all, they have received hundreds of golden records as producers, including 20 alone for Thomas Meisel's international success with Boney M. The recordings with Marianne Rosenberg, Frank Zander, Mary Roos or Roland Kaiser further prove their musical intuition. Giorgio Moroder, Frank Farian and Jack White also left their mark on the house when becoming international successful producers.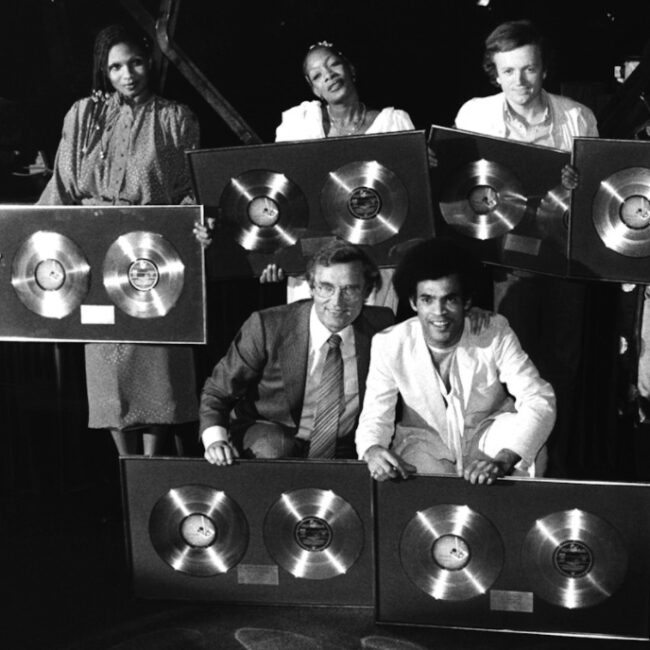 On The Wave Of Success
International success was achieved with songs that emerged from the eighties onwards. Particularly noteworthy are Trio with their NDW hit "Da Da Da", which began its triumphal procession around the world in 1982. The trend went towards English lyrics with Blueprint" (Rainbirds) and "From Sarah With Love" (Sarah Connor) also becoming international hits.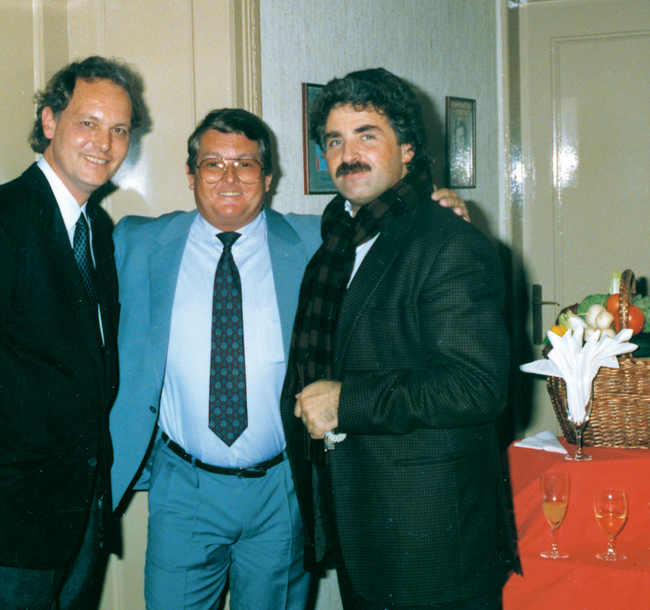 Monopol Records
The record label of the Meisel group of companies is now called Monopol Records. Highlights include recordings with the Palast Orchester and its singer Max Raabe, the Schöneberger Sängerknaben or the group Karussell. Today, the label releases works by Charis Alexiou, Frank Lars, Frank Lukas, Frank Schöbel, Jay Del Alma or Polkaholix.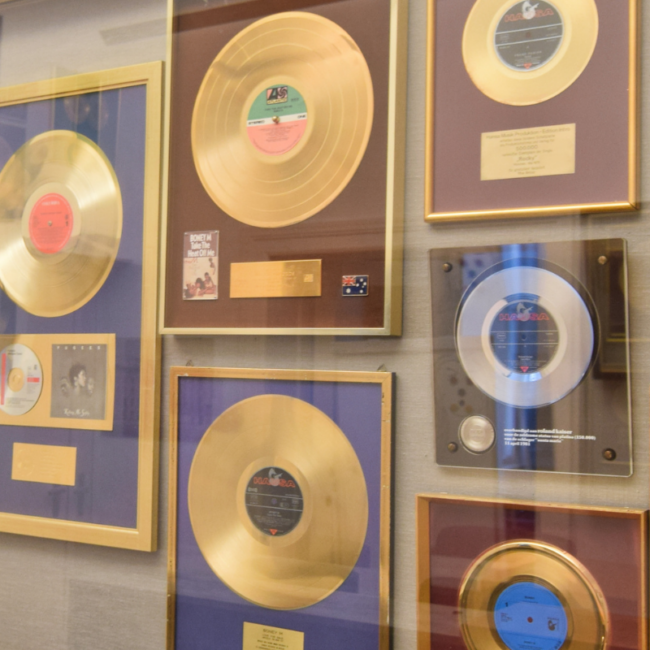 The Third Generation
In 1998, Thomas Meisel's son Sven joined the company as Partner and Managing Director. Under his leadership, the expansion of the catalogue was driven forward. From 2014 on, Sven Meisel was the sole Managing Director of Meisel Music company. After Sven's sudden and unexpected death in January 2016, his wife Kirsten took over management. Meisel Musikverlage - now Meisel Music - is thus led as family business into the second century of its existence.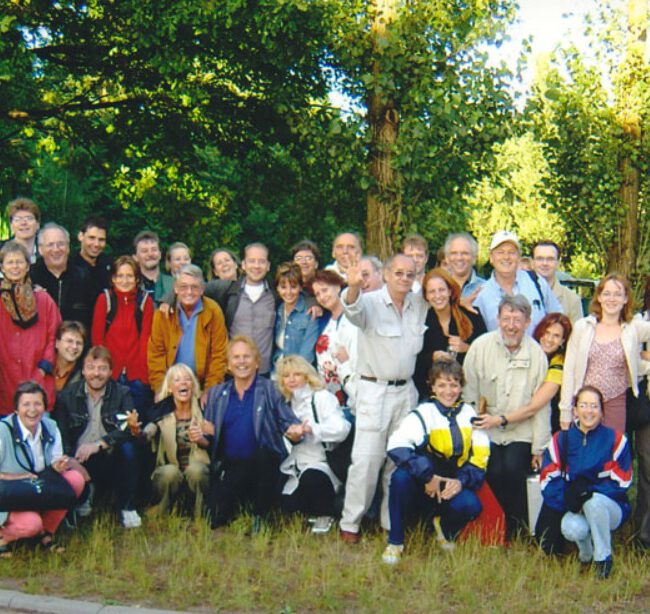 Farewell To Sven Meisel
On January 6, 2016, Sven Meisel passed away in Berlin after a short, serious illness at the age of 49. With great dedication and tireless effort, Sven devoted himself to his tasks as music publisher, label boss and studio manager. His exceptionally warm, smart and fair behavior in dealing with employees and business partners made him a very popular and appreciated personality in the German music industry. The painful loss is still difficult for all of us to comprehend today.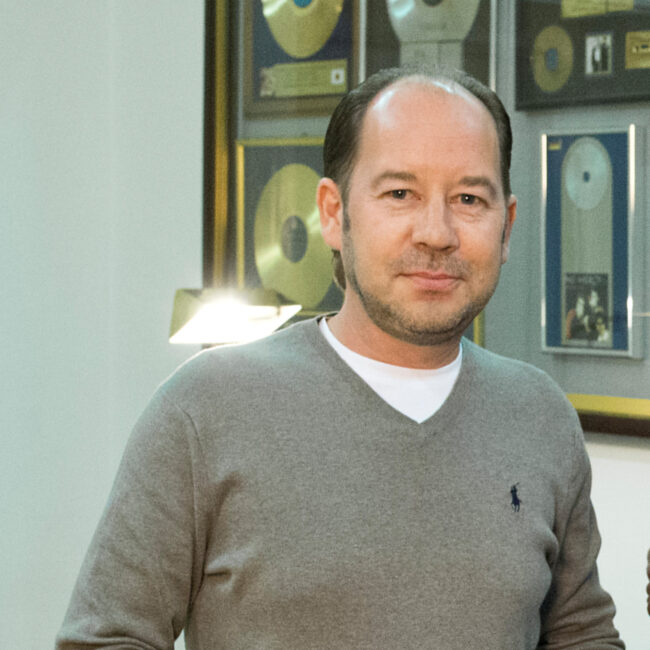 Schlager, Schlager, Schlager
After Sven's death, his wife Kirsten took over the management of Meisel Musikverlage, the Monopol label and the Berlin Hansa Studios. Under her leadership, the expansion of the catalog in its musical breadth as well as the sharpening of the publishing profile was driven forward. A highlight is the merger with Edition Plus to form Lucile-Meisel Musikverlag GmbH in 2020: the exclusive cooperation with Telamo, the leading label for Schlager, and the organization of several annual songwriting sessions have created Europes largest and most active publishing house for Schlager in Berlin.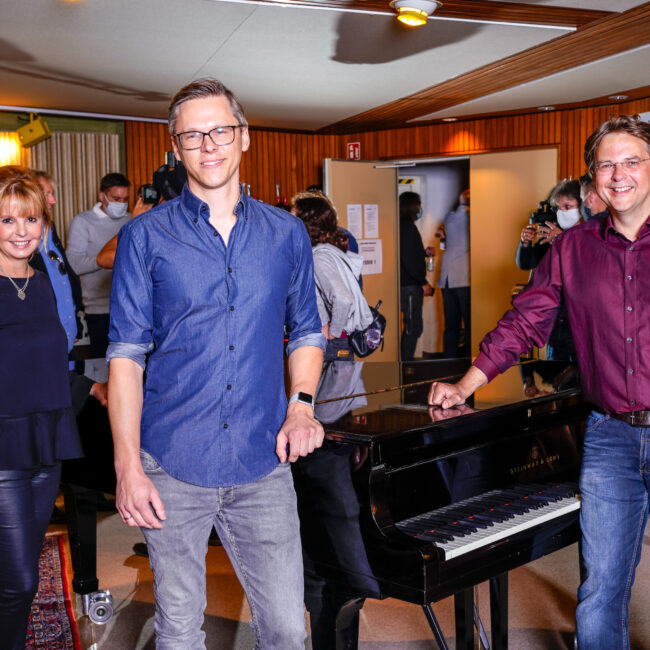 Towards 100 Years Of Meisel Music
We are excited what the future holds and are happy that Meisel Musikverlage - now Meisel Music - will continue into the second century of its existence as a family business.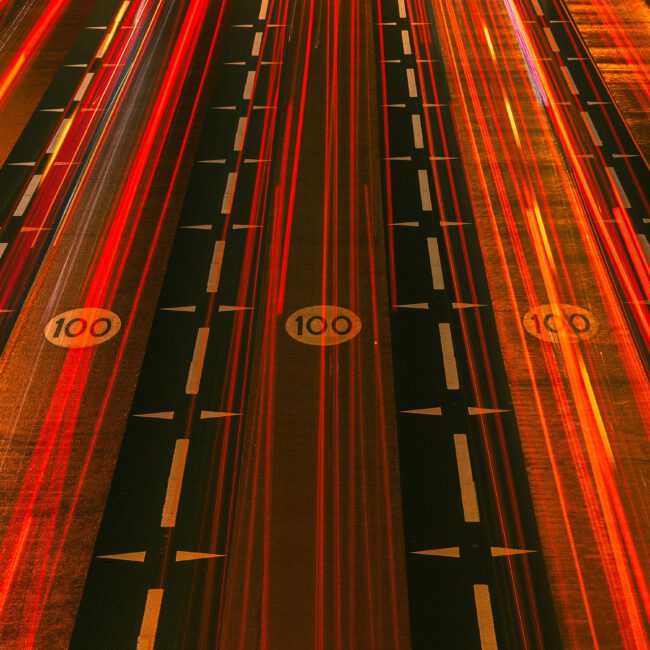 Publishers & Editions
C.A.R.E Music Group

Chamaro Musikverlag

Echo Musikverlag GmbH

Edition Firstlineaudio
Edition Artmosphäre
Edition Carabeo
Edition Foxtown Media
Edition Jay Neero Music
Edition Marisa
Edition Marquardt
Edition Oliver Deville
Edition Rockstroh
Edition Songcontext
Edition Soundjack Music
Edition Top Secret Music Production
Edition Zigzett

Edition Gabriel

Edition Werner Zeidler Musikverlag
Schnucki Music

Edition Intro Meisel GmbH

Edition Alemannia Musikverlag
Edition M8 Musik
Edition Made in Germany
Edition Media29 Publishing
Edition NCA Publishing
Edition PAPER PUG
Edition Primero Musikverlag
Edition Sahilli
Edition Schuka
Prima Musikverlag GmbH
Edition Superservus

Edition Meisel GmbH

Adler Musikverlag
Edition Dietzmann Gerhard
Edition Harrison Musikverlag
Edition Lorena Musikverlag
Edition Majestic
Edition Richard Bars Bühnenverlag
Edition Willi Kollo Verlag
Figaro Verlag Marielouise Kollo

George Glueck Publishing GmbH

Edition Räubermann
Edition Spyder Songs
Edition Sunsex Songs
Edition Texas Lightning
Edition Thor Songs
Edition X-Cellent Music
Hilaster Bavilaro Music AG

Hansa Musikverlag GmbH

Just Us Music Production GmbH

Lucile-Meisel Musikverlag GmbH

Edition Akla Musikverlag
Edition A.M.K.
Edition Erimusic
Edition Plessow Musikverlag

Monopol Verlag GmbH

MUSICOLOR Musikverlag S. Ipach

Nero Musikverlag GmbH & Co. oHG

Puma Musikverlag GmbH

Edition Laufton
Edition NFP Musicas
Edition Schulenburg
Edition Tonart

Radio-Tele-Music GmbH

Edition Mokri
Edition RMI

Sinus Musikverlag