LUCILE-MEISEL Songwriting Session Summer 2022 successfully finished at Hansa Studios
From August 23 to 25, 2022, the LUCILE-MEISEL music group held its Songwriting Session Summer 2022…
—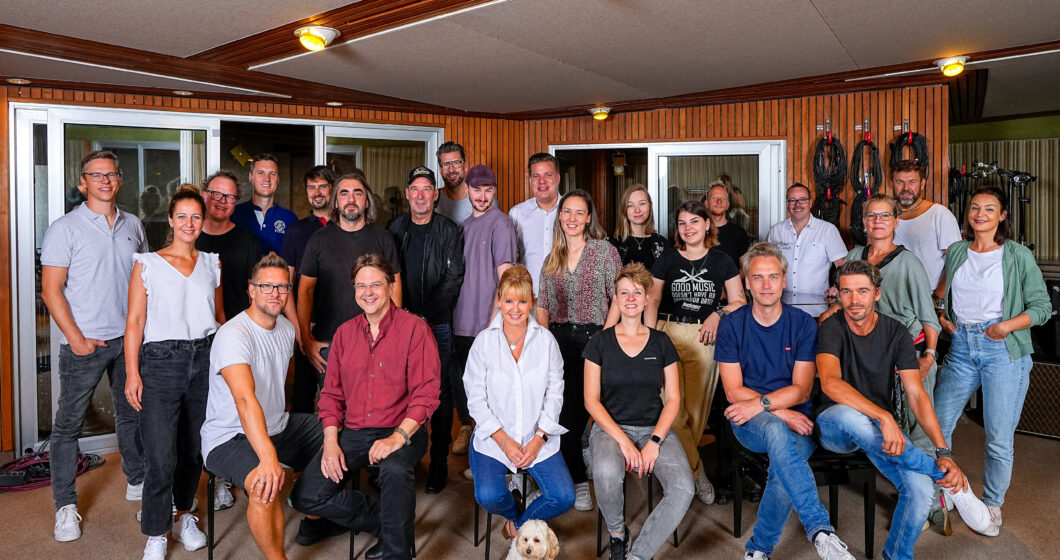 From August 23 to 25, 2022, the LUCILE-MEISEL music group held its Songwriting Session Summer 2022 at the legendary Hansa Studios. Supported by GEMA for the first time, interested members could apply for a place at the session. Peter Müssig from Hamburg prevailed against 100 competitors and was present as a writer on all three days. Finally, the traditional Meisel-Hansa Hoffest took place on 26.08.2022.
The focus of the Songwriting Session Summer 2022 was on singer and actress Simone, who reached No. 1 in the charts in her native Austria and was awarded gold, young singer Mela Rose and Julian Reim, who has already been successfully following in the footsteps of his father Matthias for years and was able to place in the charts in Germany, Austria and Switzerland with his last album.
For three days, the 18 authors worked intensively in teamwork and in close personal exchange with the artists present on 18 new titles. Divided into six studios, each with 3 alternating authors, they wrote for one of the artists every day. The songwriters Anja Krabbe, Tanja Lasch, Alexa Voss, Ela Querfeld, Linda Stark, Simon Allert, André Stade, Alexander Scholz, Bernhard Wittgruber, Benjamin Schwenen, Jens Lücking, Niels Megens, Matthias Teriet, Kurt Schoger, Tom Marquardt, Dominik Gassner, Benjamin Brümmer and Peter Müssig went into creative exchange on all three days.
The LUCILE-MEISEL team of Kirsten Meisel, Ina Wiens, Leandra Marzluff, Safia Bohm, Christopher Gronau, Marcus Zander and Basti Becks drew a thoroughly positive balance after the creative days.