U2's "Achtung Baby!" Celebrates Its 30th Anniversary At Hansa Studios
On the 19th of November 1991, the Irish Rock band U2 released their legendary record "Achtung Baby!", which they recorded in our Hansa Studios.
—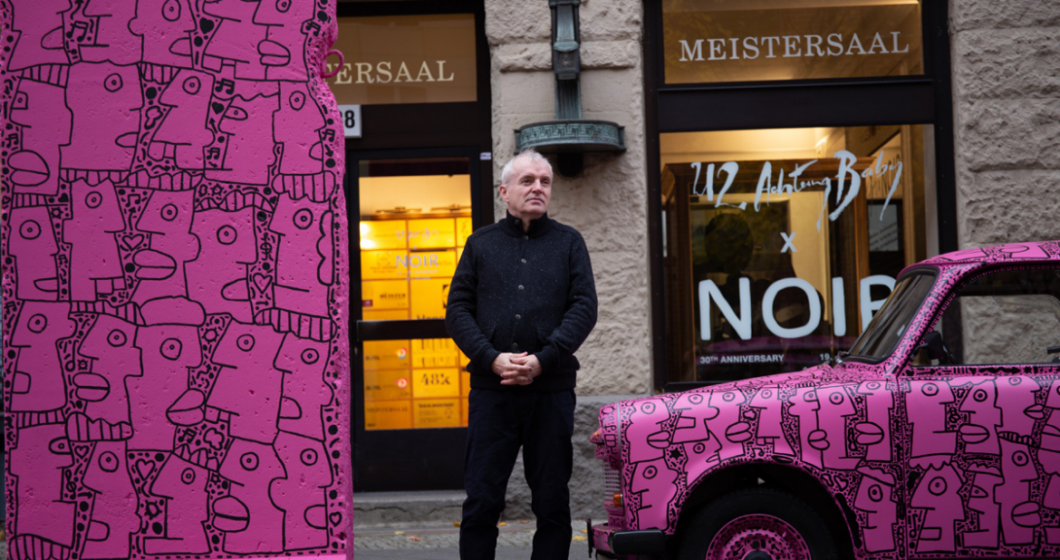 To create a special experience for their fans, U2 teamed up with the french artist Thierry Noir to create an art exhibiton in honor of the LP's 30th birthday.
From the 19th until the 26th of November, they showcased a Trabant and a piece of the Berlin wall which were hand painted by Noir in his distinguishable art style, in the lobby of the Hansa Studio, accompanied by a short film about the creation of the album.
Fans from all over Europe travelled to Berlin to see this collaboration come to life again – like it did back in the 1990s!